Transforming the insurance industry
As customer demands are changing and people expect highly personalised services, insurance companies must innovate and reduce costs to improve competitiveness.
We help support our insurance clients focusing on three core tenants:
How to achieve real trust in your data at the core of your organisation
How to create real-time omnichannel experiences for your customers and employees
How to equip your leaders with skills to manage an agile and dynamic organisation
From day one, NTT DATA understood what we wanted and how to bring it alive. They integrated easily with the L&G team to the point where many L&G people thought they were our employees.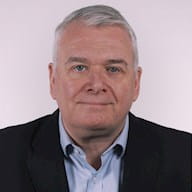 David Brooks
Head of Insurance
Brooks is an experienced leader with a career spanning more than 35 years growing businesses with the last 15 years focussed on the insurance industry
Contact David