How to tame cloud complexity
Cloud transformation promises much, including shorter time-to-market, reduced costs and accelerated innovation. Yet, there is no off-the-shelf solution for cloud transformation. The most effective approach for most organisations today is to adopt a hybrid multi-cloud architecture and build systems in a cloud native way.
The cloud journey can be complex though, and any project must support your business strategy and ambitions. To help you achieve your goals, we offer a wide range of cloud application and infrastructure consulting, system integration, architecture design and deployment services.
Three milestones to cloud native modernisation
Cloud Readiness
Getting ready for the cloud begins with the desired outcomes. We analyse your technology situation and business strategy. This enables us to provide details of the skills needed for cloud migration, security requirements, suitable cloud structure, cost of transformation, timelines and the cost to run the future cloud deployment.
Journey to the Cloud
We create a clear roadmap for migrating applications to the cloud. This involves determining a Return on Investment for each application, and identifying the required skills, tools, architecture and networks. Our proven methodology implements automation to accelerate cloud deployment while maintaining flexibility to meet changing priorities.
Cloud Management
To support day-to-day operations, we apply monitoring, automation and advanced management methodologies to secure, maintain and optimise cloud environments. Our proactive approach minimises costs while meeting your performance needs. Full transparency is provided through comprehensive dashboards and clear reporting.
Cloud
Escape legacy, embrace the cloud
Successful transformation is guided by business strategy
Download brochure
NTT DATA Named a Leader in SAP Cloud Migration Report by NelsonHall
Company Ranks Highly for S/4HANA Transformation and Legacy ERP Migrations.
Read the press release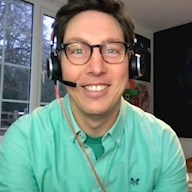 Gustav Maskowitz
Cloud Solutions Lead
Gus brings more than 17 years of experience in both creative problem solving and deep technical analysis.
Contact Gustav