Organisations operate in a post-digital world
In a post-digital world connectivity is growing exponentially and interoperability is the new norm. Some see threats; we see opportunities. We bring together industry experts, change makers, creatives and technologists into teams with an unmatched heritage of culture and innovation. Our unwavering commitment to continuous improvement, passion for quality and long term partnerships enables us to guide organisations towards improved outcomes, empowering our clients and their customers alike. Together, we challenge conventional wisdom to build new capabilities and sustainable change; creating amazing experiences that unleash the power of imagination and inventive thinking.
Together, we create Impact.
Advisory
Business Consulting
Our business consultants will help you achieve increased value by proactively searching for and responding to opportunities and threats. Combining a deep understanding of business processes with an expertise in translating corporate targets into effective plans fit for efficient delivery, we will guide you to success in aligning your operations with your business objectives.
Advisory
Data Consulting
Our data consultants are passionate about data and the value that it can bring to an organisation. Our services and capabilities span areas including; Data Strategy definition and assessment; Managing Data as a Strategic Asset; and Exploiting Data through AI. Collectively, we help our clients to maximise the potential of data for their company, their staff and their customers.
Innovation without Boundaries
To survive this decade, organisations must innovate by taking risks and making fast decisions. The most successful will be those that can build strong, collaborative ties with their customers, partners, suppliers, and other stakeholders - and drive innovation across boundaries.
Read our CXO Magazine
Telco Media
Returning to our values in a time of crisis
Rethinking work and coming out stronger
Lessons learned in 2020
NTT DATA's OnWave Summit 2019 is still making waves, with the launch of our brand new interactive whitepaper: 'The Fluid Workforce'.

You'll get access to never-before-seen, exclusive interviews and articles from talented speakers. Millionaire entrepreneurs, world-class sports professionals and CEOs talk around the key trends that will define the future of leadership, talent, and work itself:
Visit the Onwave website
アナリスト評価
Analyst Recognitions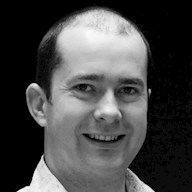 Joe Trainor
Head of Tangity
Joe specialises in creating impactful, frictionless experiences for customers through service design principles.
Contact Joe