Technology at your service
Technology should serve your organisational and customer needs, not the other way round.
There are more solutions available today than ever before, but your organisation's technology needs are unique.
That's why we offer a range of solutions, from designing, building, testing, maintaining and improving applications, to orchestrating cloud infrastructure and managing in-house services with an ecosystem of best-in-class partners.
We combine DevOps and platform engineers, developers, data scientists, integration specialists, architects and security experts, for excellence in continuous agile delivery.
We are guided by our heritage of shaping the world's most advanced technologies into elegant experiences.
Together with you, we create solutions that are sustainable and scalable, to deliver a brighter future for your organisation.
アナリスト評価
Analyst Recognitions
Coffee with Innovate Finance
How does NTT DATA engage with FinTechs? What is the impact of transformational technologies on financial services? What are the similarities between the UK and Japanese FinTech ecosystems? Find the answers in this podcast featuring NTT DATA's Roberto Belloví and Tom Winstanley.
Transforming UHL: Patient-First Pledge
Revitalising NHS Trust's IT to put patients first. NTT DATA has helped UHL safely transform their mission-critical IT platforms allowing then to deliver better care.

Our Tech Academy
The central idea behind the Tech Academy initiative is that it is open to everyone. We are not looking for participants to have any prior qualifications – that's what the Academy is for. Through a combination of digital and face-to-face teaching from specialists, we enhance passion, ambition and skill.
Neil Trussler
Chief Delivery Officer
Neil has an extensive background in leading major business and IT change programmes.
Contact Neil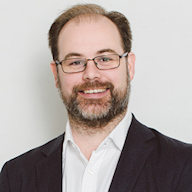 Tom Winstanley
Chief Technology Officer
Tom is an information and ideas enthusiast with +20 years of consulting and programme delivery experience.
Contact Tom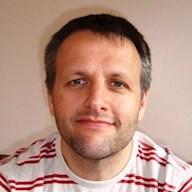 Rob Harris
Head of Engineering
Rob is an experienced applications delivery professional with a focus on architecture, engineering lifecycle and team development.
Contact Rob