Apezteguia will now lead the business after having been part of the organisation for more than 20 years, with the aim of accelerating its growth further and guiding the business as it broadens its services across all industries in the UK and in Ireland.
NTT DATA UK&I has seen significant success over the past few years, having almost tripled in size since 2019 and expanding key accounts across the following industries: public sector, financial services, telecoms and media, retail and consumer, travel and transport, energy and utilities, manufacturing and automotive. The Japanese-headquartered organisation has boosted its growth thanks to NTT Group's investment of $3.6 billion into research and development, which has enabled the organisation to develop new technologies and solutions that will benefit both its clients and society in general.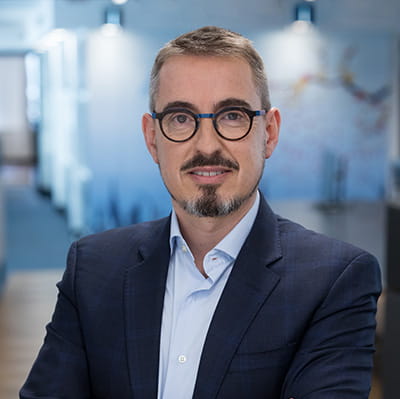 As CEO of NTT DATA UK&I, Apezteguia brings a proven track record and wide experience, from across NTT DATA globally, to help sustain the recent rapid expansion of the UK&I business, which aspires to grow globally and is expected to increase in headcount by more than 20% this year. Apezteguia will also be responsible for helping the organisation to differentiate itself with innovative services, approaches, and asset based solutions that it can provide to clients.
Helping to maintain the diverse culture of the business and promoting sustainable business practices are some of the other core goals for Apezteguia, as NTT DATA is committed to generating a positive impact for its clients as well as for wider society and the environment. NTT DATA is also committed to ongoing action to improve diversity and inclusion (D&I) in the workplace – the organisation was recognised as a Financial Times Diversity Leader for 2022.
Fritz Hoderlein, CEO of NTT DATA EMEAL, commented: "We welcome Fernando into his new role at NTT DATA UK&I, where he will guide the business through continued growth. Fernando is a highly talented and innovative leader, and his passion for delivering high-quality services mixed with his background in consulting will supercharge the UK&I business to create even better outcomes for our clients. I look forward to working with him more closely to grow the business both in the UK and globally."
After joining NTT DATA in 2000, Apezteguia established a strong reputation for consultancy in the financial sector, working on numerous strategic banking projects for the Santander Group in Spain, Germany, Chile, Brazil and the UK. He then went on to become the Global Head of Banking for NTT DATA, overseeing the banking practice across Europe, Latin America and the United States, before becoming CEO of NTT DATA Brazil. Most recently, Apezteguia was on the executive team at NTT Disruption, the NTT organisation centred on innovation and creating technology solutions for businesses, which have a positive impact on both society and people.
Fernando Apezteguia, CEO of NTT DATA UK&I, commented: "NTT DATA UK&I has seen fantastic growth over the past few years and we will strive to continue this success moving forwards. I am confident that NTT DATA will continue to go from strength to strength and maintain its growth in the UK and Ireland, thanks to our focus on quality, innovation and long-term client relationships.
"I'm passionate about the people we have and I'm very much looking forward to working closely with the leadership team to help support our talent through this period of growth. My aim is to help NTT DATA to become even more diverse and inclusive, as this will enable us to think even bigger and deliver world-class services for our clients."