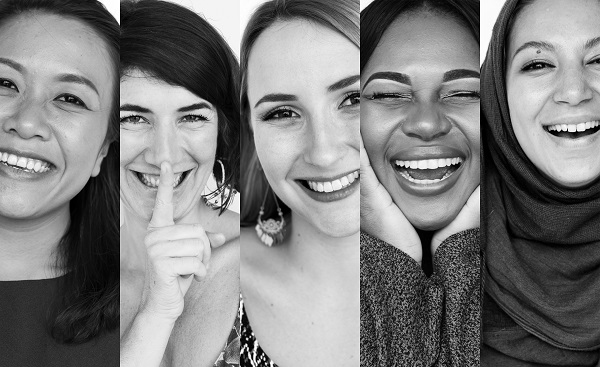 We're rapidly approaching International Women's Day, which takes place on March 8.
The 2020 campaign theme is 'each for equal', encouraging us all to actively choose to challenge stereotypes, fight bias, broaden perceptions, improve situations and celebrate women's achievements.
But even today, if you take a look at various industries across the globe, you'll find yourself asking a simple question; why aren't there more women?
The USA is still yet to have a female president. Indian women cricketers don't get the same attention, adulation, and love as their male counterparts. And these problems can seem insurmountable when you consider that women in most parts of the world can't make their own choices to wear, speak, or act how they want.
Certainly, there are many obstacles to overcome in the field I've chosen to build my career – technology.
Gender imbalance in tech
Women are increasingly opting out of science, and female interest in engineering is declining around the globe. As a woman who works in the STEM (Science, Technology, Engineering and Mathematics) sphere, I find this very saddening.
"Interestingly, when we advertise roles, we don't even receive that many CVs from women in the first place. It's rare to see them come to interview, because there's such a small pool to start with that very few make it through the process," says Sarah Doran, Software Development Manager at Travelport Digital.
I've felt a similar trend in my area of work as well. We simply do not get many CVs from female candidates, which leads to a disproportionate number of male employees.
There seems to be a belief system or misconception surrounding women's abilities in STEM. Girls seem to be faring poorly because of low expectations of teachers and family, who might be guilty of perpetuating the 'girls aren't good at maths' myth.
Eradicating centuries of cultural conditioning isn't easy. But, that's exactly what companies such as HackerEarth are trying to do.
As part of its initiative to encourage women in tech and female developers globally, the company is conducting an International Women's Hackathon.
Organisations can use initiatives such as these to motivate and empower women. This goes a long way in helping to dispel the myths surrounding women's competency in STEM subjects.
Perhaps Michelle Obama, ex First Lady of the United States, summed it up best when she said: "No country can ever truly flourish if it stifles the potential of its women and deprives itself of the contributions of half of its citizens."
Cultural change
Diversity and inclusion are major priorities here at NTT DATA UK. As an organisation, we are working together to reach out to women in every possible way and bring more ideas to allow females to flourish.
For the last few years, we've been working with 'The Girls' Network' charity. NTT DATA UK provides around 15 mentors each year, who provide mentoring for young women from local schools and colleges.
Additionally, an employee led group known as 'Women Inspiring NTT DATA' (WIN) is a key catalyst for change. It allows women across the company, from the UK to Japan and beyond, to advance a more female-friendly and inclusive working environment.
Yo Honma, President and CEO of NTT DATA, said: "I believe that endorsing these well-established and powerful principles accelerate diversity and inclusion at NTT DATA. One of the key drivers to realise our 'Trusted Global Innovator' vision is by creating a workplace and work culture where every person feels valued, respected and treated fairly. Being open to different opinions is a source of creativity, making us competitive in the global market."
International Women's Day always makes me consider the progress of women around the world, and I'm incredibly proud to see our executives embrace diversity and inclusion.
Undoubtedly, the list of challenges still to overcome is long – but the aim is not to fixate on the obstacles. Rather, let's look at how at every step, women have fought back to make their voices heard and stand up for their rights – and the rights of other women.
As Melinda Gates stated: "I tell my daughters to have their voice in this world, and it became clear I needed to role-model that."
For me, that's the true spirit of International Women's Day.