End to end consultancy services for Azure and the other Microsoft solutions.
NTT DATA is proud to be a global Microsoft Gold Certified Partner, having a long-term Strategic Alliance Agreement, with numerous Advanced Specializations and Awards in recognition of its excellent achievements. The company has created a strong Microsoft practice with thousands of certified professionals and Centers of Excellence (COEs).
Microsoft Azure is at the heart of the Microsoft vision to transform the way organizations use IT to get more value from their data by embracing cloud-centered IT operations, DevOps, AI, Security and Business Applications leveraging a flexible software-defined infrastructure.
The power of Azure and other Microsoft products combined with NTT DATA's consultancy, solutions and services expertise and capabilities enables us to build innovative solutions for our enterprise clients to engage their customers, transform their products and optimize their operations.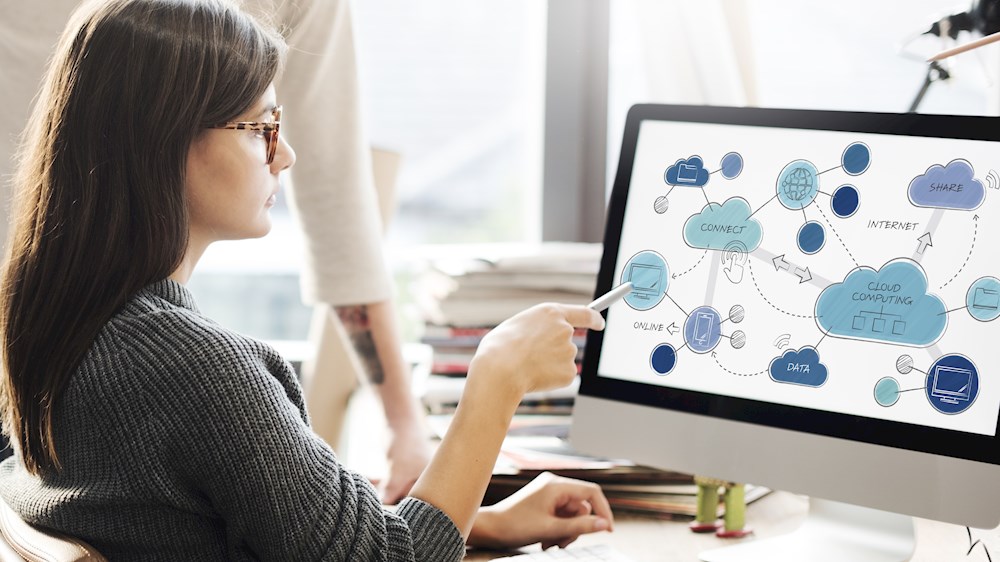 Do IT Azure
NTT DATA is your end-to-end partner for Microsoft Azure and we can help you migrate existing applications or build, deploy and manage new ones in the cloud. Azure-based systems are agile, resilient and cost-effective, and offer world-class security and compliance.
Do IT Hybrid
Leveraging the power of Azure Arc, we unify and simplify the operation and management of distributed environments consisting of on-prem and multicloud resources, making it easy to design, build and deploy cloud-native apps while ensuring centralized visibility and control.
Data & AI
In the field of Data & Analytics, we work on the entire life cycle, from the alignment of the company's strategy with a data driven approach, to how to govern the data and the technological architecture, in order to generate insights that add value to the business and the democratization of the data. To do this, we rely on cloud technologies as accelerators in a data driven strategy, with agility and automation approaches such as DataOps.
Liquid Digital Workplace
NTT DATA can help you drive creativity and improve the productivity of your workforce using the Microsoft suite of productivity tools and services to create a dynamic liquid workplace that encourages flexible, more collaborative ways of working that are not constrained by location or time.
Business Apps
Our consultancy and implementation services for Microsoft Dynamics 365 create a stronger platform for growth for your business, one that makes it easier to grow your top line, deliver seamless customer experiences, automate operations and improve HR and financial management.
Knowler
This knowledge management platform automatically finds the most relevant and accurate information from structured and unstructured data stored in internal or external sources of Data. Knowler empowers employees to discover and share information that perhaps they did not know existed, so creating a smarter workplace.
TŌGŌ
TŌGŌ is a cloud-first, mobile-first solution that takes the familiar personal productivity tools of the Microsoft Office 365 platform and integrates them with powerful social sharing and communications capabilities provided by Microsoft Teams.
ehCOS Clinic
ehCOS Clinic is a patient-centered Electronic Health Record (EHR) solution that automates and improves the workflows of clinical processes and is simple and intuitive for health professionals to use. It can be deployed on premises or as a managed cloud database service on Microsoft Azure.
eGOVeris
eGOVeris is an adaptable platform based on a service-oriented architecture and designed to make it easy for public bodies to embrace e-government, so enabling citizens and employees to realize a wide range of procedures online. It is available in the Azure Marketplace.
Smart City in a Box
This solution makes it easy to create the data foundation for Smart City projects by integrating data from multiple sources using a microservices architecture and latest developer frameworks. It can be deployed on-prem or in Microsoft Azure.
eVA
NTT DATA's conversational AI platform enables virtual agents to be built quickly and deployed at scale to complement human agents in customer service or help desk functions in in a wide range of industries. eVA is offered as a SaaS service or can be deployed on-prem, on Microsoft Azure and other cloud platforms.