Leading IT services provider NTT DATA UK&I today announced the UK winner of the NTT DATA Foundation eAwards 2022. The event saw the winning proposal, QR payment solution Voilo, take the stage with five other start-ups in the UK final, which was held at the UCL School of Management in Canary Wharf.
Voilo is a real-time payment and auto-reward platform for micro-SMEs and charities, using QR code technology. The platform provides cheap and secure payments, saving businesses and charities up to 90% in transaction costs. It also benefits from open banking, making payments for customers and donors simple and secure, while also rewarding them for using brands and charities that are signed up to the Voilo platform.
Focussed on the technology innovation for social good and entrepreneurship, the eAwards allow early-stage businesses to share their ideas with industry leaders, and demonstrate how their innovative products and solutions can make a social impact on the society we live in. The eAwards are a key initiative of the NTT DATA Foundation and were delivered in the UK in partnership with Cambridge Wireless, Innovate Finance, Bethnal Green Ventures, and UCL School of Management.
The competition matches shortlisted projects with mentors, comprising of NTT DATA experts and wider industry leaders, who support the teams through the competition and beyond – providing invaluable industry advice and networking opportunities.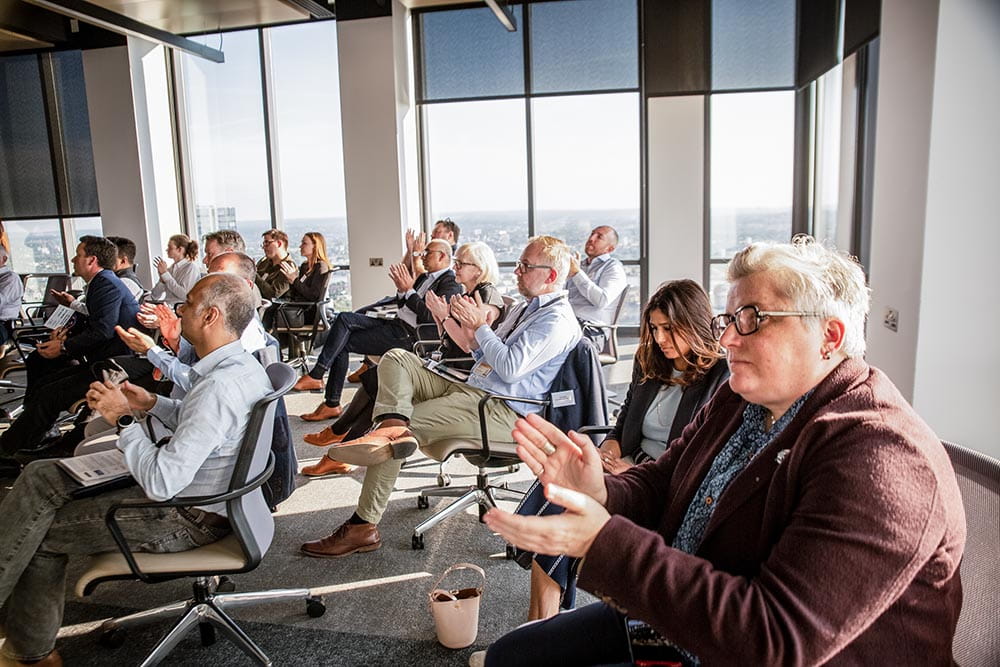 The UK finalists all created solutions that seek to improve the world through technology. Aside from the winning Voilo team, other finalists included:
Boxxdocks, a sustainable logistics and container solution
Gather Aid, a volunteering platform that connects students and employees with charities
Intend, an app that tracks and manages both the mental health and personal finance of Gen Z students
Proofmarked, a cyber security SaaS platform that help to prevent fraud online
Ü Impact, a business making sustainable investments more accessible to investors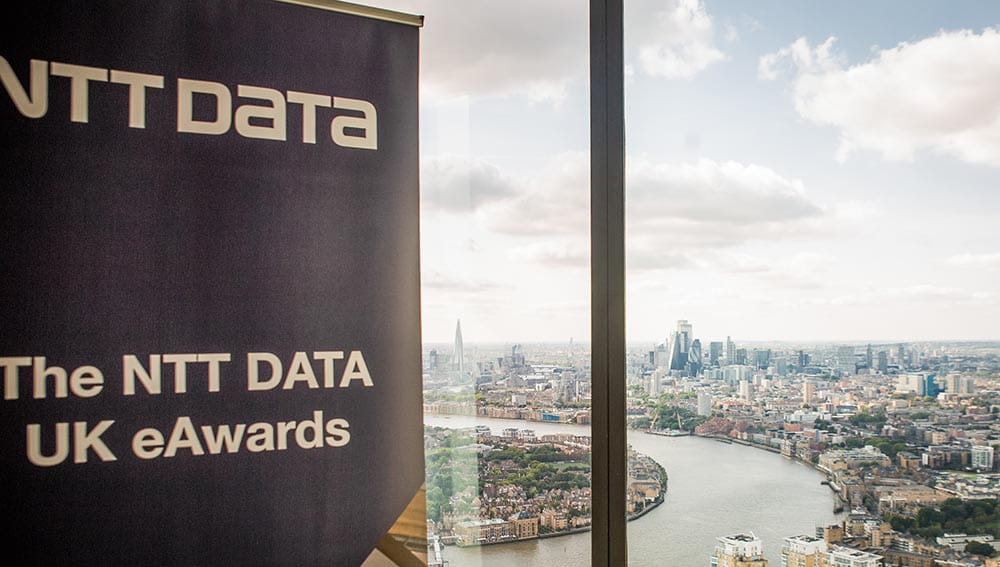 Tom Winstanley, CTO & Head of New Ventures at NTT DATA UK&I, commented: "Today more than ever, it is crucial to find ways to drive social impact and collaborations between large and small enterprise, and the wider innovation ecosystem. Throughout the UK eAwards application process, it has been brilliant to see what role technology can play for social good – from finance and payments solutions to logistics and cyber security platforms.
"At its core, the eAwards is about supporting entrepreneurship and technology innovation, as well as helping to raise the profile of organisations that could make a difference in their chosen space. This is the most important aspect of these awards – not only does this event showcase the innovation of these start-up businesses, but it also provides an opportunity for these start-ups to network with industry leaders and forge new connections, which will help to foster further innovation in future."
As the UK winner, the Voilo team will now compete in the international final, which will be held on 25th October 2022 in Madrid. All 16 regional winners from across Europe and Latin America will compete in the global final, where a winner for the eAwards 2022 will be crowned.
Ronan Hynes, Co-Founder at Voilo, commented: "Having the opportunity to be part of the eAwards final, and showcase both Voilo and our vision for working with the charity sector, has been fantastic. It has been incredibly helpful to get thoughts and feedback from the judges, and we are looking forward to building an ecosystem of partners and growing our business. It's an honour to win the UK finals and we are excited to be competing against the other regional winners in Madrid."
Fernando Apezteguia, CEO of NTT DATA UK&I, commented: "This year's event represents the second iteration of the eAwards in the UK, but the initiative has been running for the past 21 years globally. I'm proud to have seen the growth of the awards from just one country, to hosting multiple events across countries worldwide.
"The awards remind us of the importance of coming together as a community and providing small companies with the support needed to be successful. With the significant disruption caused by the pandemic and an uncertain economic future ahead, working together towards a harmonious and sustainable society has never been more important, and it is an integral part of the NTT DATA Group's mission.
"Congratulations to the Voilo team on their win and we wish them the best of luck for the international finals in October!"