NTT DATA UK has appointed two new client partners to our Insurance business.
Phil Cranfield and Nick Dumonde have joined the company to help support the continued expansion of NTT DATA UK's Insurance practice, developing new business opportunities with potential and existing clients.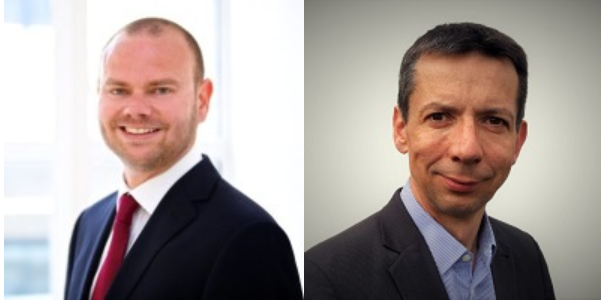 Phil has over 20 years' experience of consultancy combined with IT outsourcing, across a variety of sectors including financial services and retail. Prior to joining NTT DATA UK, Phil was a Client Service Partner at Luxoft.
Nick joins NTT DATA UK from HCL Insurance, where he held the role of Chief Operating Officer. Nick also held global roles at Fujitsu, CSC and EY. He brings deep experience across insurance operations and technology.
"I am delighted to welcome Phil and Nick to the team," said Kim Gray, Head of Insurance at NTT DATA UK. "Insurance is a major growth area for NTT DATA UK. Both Nick and Phil bring a wealth of experience and knowledge to their respective roles which will benefit our growing business enormously."