Technology companies face a growing skills gap and the pandemic has made the situation worse. Automation can help, especially when combined with a structured programme of cross/upskilling using Tech Academies.
Automation typically frees existing personnel from the burden of routine manual tasks. This is in addition to other benefits such as improved efficiency and lower costs. These personnel are a valuable resource that can be redeployed to more rewarding roles, but only if they receive the right training.
It therefore makes sense to establish a structured approach to cross/upskilling alongside automation initiatives, and that's where Tech Academies come in.
Combining automation and Tech Academies can optimise costs and provide a more rewarding work environment, resulting in happier employees and a more productive workforce. With sales personnel in the front line of generating revenues and delivering a great customer experience, sales can be an especially beneficial place for some of the newly upskilled personnel to land. Sales Academies add an extra dimension to more-general Tech Academies by preparing new arrivals and existing sales personnel to work with the latest digital solutions.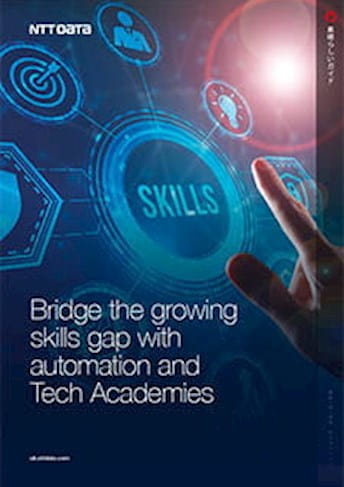 Whitepaper - 10 min read
Bridge the growing skills gap
with automation and Tech Academies
Download Whitepaper