Is your IT ready for the big bounce?
While the pace of the post-pandemic recovery is uncertain, it will surely offer new prospects for growth. To outpace their rivals, telcos will need IT capabilities that can react instantly to new market demands and deliver superior customer experiences.

IT can break through traditional boundaries to help drive business growth, not just support it. The barrier is spiralling system and process complexity. The solution is IT simplification, which means unifying platforms and deploying intelligent automation.

Our webinar experts will discuss the drag on innovation caused by massive telco complexity, explore the steps to IT simplification and show how it can cut costs, boost productivity, generate higher customer satisfaction and achieve more secure operations.
Speakers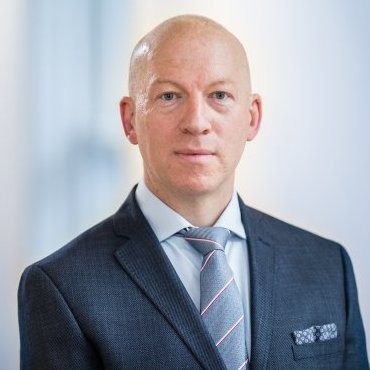 Laurence Norman - Chief Architect, NTT DATA UK
As NTT DATA UK's Chief Architect, Laurence Norman has spent a career transforming telco technology estates to be leaner, more agile, more business focussed and more efficient. A passionate advocate for technology enabled business change, Laurence has more than 20 years experience as a technology leader in telco, media, sports and entertainment businesses. He has been part of NTT DATA UK since 2013
LinkedIn Profile
Matthew Peeples - AVP, Global DSOM Partner Ecosystem, BMC Software
Matthew Peeples is an involved leader with a track record of forging strategic alliances and building strong channel partnerships. He has spent his 25-year career in leadership and strategy roles all focused on the ITSM/ITOM space.
LinkedIn Profile
Agenda
15:05 Welcome & Intros
5G, IoT, B2B2X and Software Defined Everything – four trends propelling telco complexity.
New technologies, growing expectations and novel business models are making IT infrastructure increasingly tough to manage.
Tame complexity with IT simplification.
It's time for a single, unified cloud native platform supported by automated business processes, systems and services.
The steps to IT simplification.
A step-by-step guide to achieving automated service operations that deliver a competitive advantage.
Not the end, but the start of your IT simplification journey
Q&A
15:45 Close