Part of the Tokio Marine Group, one of the largest insurance groups in the world, Tokio Marine Kiln (TMK)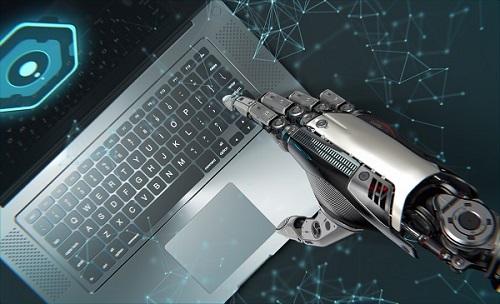 provides specialist and corporate insurance in the London Market, with annual GWP circa £1.5 billion.
The world's prime market for speciality insurance, the London Market is undergoing a concerted programme of modernisation, as it seeks to adapt its 300-year heritage to remain pre-eminent and relevant in the 21st Century.
Driven by the need to evolve, TMK is undertaking a modernisation programme that not only addresses the Market's economic challenges head-on but positions the company at the forefront of innovation and growth.
Meeting the challenges of the London Market
In the London Market, competition from other international markets, increased regulation and flattening growth cycles are hurting insurers. There is significant pressure on insurers to not only deal with rising costs, but also enhance their operations and improve customer service to remain competitive.
The key question for TMK was how to maximise the benefit of any modernisation initiative. For Darren Sharp, Group Head of IT at TMK, technology needed to be at the heart of the solution, however, while the management team had complete focus on overcoming the business challenges and bringing down costs, technology wasn't automatically seen as the solution.
Darren Sharp explains: "People across the business understood that technology had a role to play in any modernisation strategy, but there was understandable trepidation over what new technologies might mean."
"I knew that technology had a pivotal role to play in underpinning our business strategy and enabling us to achieve our ambition. My role was to demonstrate how technology could help manage operating costs, improve data quality and provide a platform to support profitable growth."
Targeting data efficiencies
A key area to address was the manual processing of data. Low value data processing still involved a lot of manual input and there were plenty of systems that were not interconnected, increasing the burden. As well as the people costs, manual processes caused a time lag between data entry and the availability of that data – limiting the time available for highly-valuable data analysis. It is also prone to errors.
As Darren explains: "We are a relatively small team, so efficiency is everything. However, the reality was that our existing data processes were simply not sustainable or scalable. Growing the business would mean additional headcount, and bigger office space. In a situation where we are trying to enhance our service to customers and reduce costs, clearly this wasn't desirable. "
Darren and his team began exploring Robotic Process Automation (RPA) as a method to minimise manual data input and processing and free up time for analysing data. The concept was appealing, but the fact that TMK handles a relatively small number of high-value policies meant the high, upfront costs involved in a traditional RPA deployment simply wasn't viable.
NTT DATA UK offered TMK the ideal approach - a completely managed RPA service that could be scaled up and down at will and with a simple, monthly cost.
Darren explains: "The specifics of the technology were taken care of and I could simply agree security levels, robotic capacity and support SLAs, then let NTT DATA UK get on with it. NTT DATA UK gave me complete cost transparency and the ability to take a 'test and learn' approach to deployment, including investment funding. That was crucial to proving the case for technology in the business. I showed the business the robot in action and it blew them away!"
Getting the business onside
With this new automation technology, there was apprehension among employees about what this would mean for their roles. Darren and his team understood the need to communicate with the whole organisation to allay those concerns and get the team bought into the potential for the technology to enhance the business and enable more rewarding work for employees.
Working with the office of the COO enabled the team to convey that this was a solution that had the potential to benefit teams across the whole business, rather than just being seen as 'something IT are doing to me'. The collaborative approach has proved hugely successful, as Darren explains: "We now have the business actively identify existing business processes that could be ripe for automation. They are assessing and prioritising these, and we are feeding those directly into the RPA pipeline. For Darren it is an exciting process: "The fact it is a cloud service means I don't have to worry about there being too much demand, we simply scale up the service so bring it on!"
Taking the lead on change
TMK has completed three implementations across the business, seeing almost immediate benefits. In one team the robot can process 100% of tasks for a particular customer, and this has allowed TMK to avoid renewing an expensive process outsource contract.
The next logical step for TMK will be to adopt more intelligent automation beyond RPA – using cognitive technologies such as artificial intelligence and machine learning to automate more complex processes. TMK is already working with NTT DATA UK to scope out these implementations, starting with the Finance department, and expect to go live during Q2.
For Darren it's been an amazing experience: "We absolutely want to be at the vanguard of the industry when it comes to modernisation. The service based approach to RPA gives us flexibility and the ability to scale fast that I simply would not be able to achieve if I was providing the solution in house. It's just one piece of the broader digital journey that we are embarking on, but the fact that it has been embraced so readily by the business excites me about what the intelligent application of technology can do for this organisation and the wider market"