NTT DATA UK, a leading global IT services provider, announces that following nearly £50,000 of fundraising in the previous year, its 'City Gives Back' initiative – a weekly food bank project in the Tower Hamlets area is set to continue, and be built upon, further aiding those in need in the local community. This year, two new initiatives are being offered: a Social Supermarket, allowing local people with low incomes to access low-cost food and additional care services, and a new life skills programme that provides courses in money management, debt counselling, job skills, and English classes.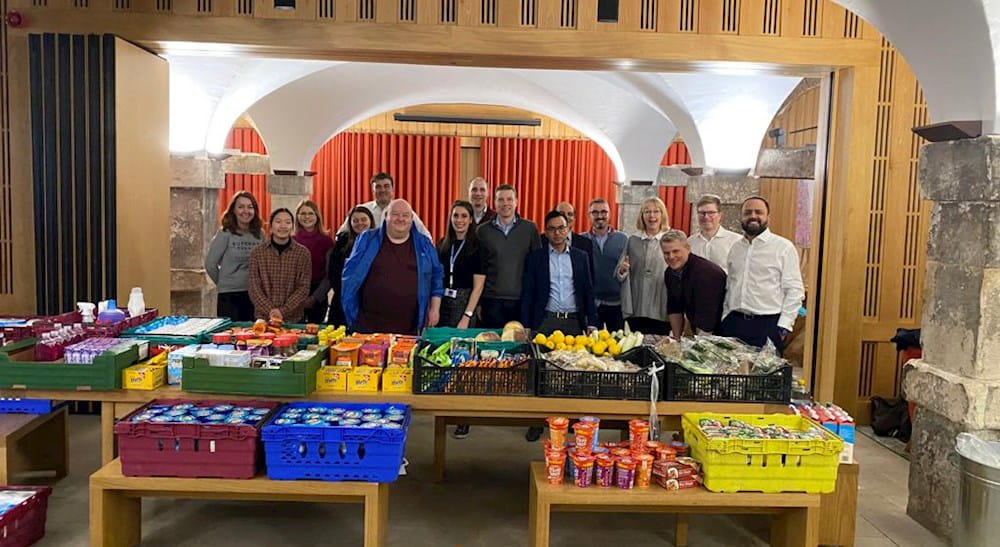 Unemployment in London reached 6.9% by November 2020, the highest in the country, and many workers across the service industry lost their livelihoods with little to no warning. As a result, Kim Gray, the former Head of Diversity & Inclusion at NTT DATA UK initiated the launch of the 'City Gives Back' project in February 2021 to help improve access to food for these same workers and families. Working with Christ Church Spitalfields, a local food bank in the Tower Hamlets area of London who were struggling to raise funds locally, it contributed, raised funds through the support of its staff, and brought together clients like Tokio Marine Kiln (TMK), the Howden Group, and the Ascot Group to contribute and get involved as volunteers.
The project was hugely successful, surpassing its fundraising target of £10,000 to raise nearly £50,000 in support of the local communities. Diversity is key to NTT DATA UK; the company is committed to building a fairer world, and that is why many of its staff volunteered at the church every Wednesday evening, to pack food into bags for local families to collect the next morning.
The service industry was gutted by the pandemic: from baristas to tour guides, from shop assistants to waiters and waitresses. However, its troubles are far from over today. The escalating cost-of-living crisis – already affecting more than three in four households – puts yet more families in a precarious situation. Among the 83% of adults that have reported their cost of living increasing over the last month, rising food shop prices was the most frequently reported reason at 90%.
That is why, this year, NTT DATA UK is working with Christ Church Spitalfields to launch two new initiatives. The first, a Social Supermarket, will enable people in the local community on low incomes to continue to access low-cost food and access additional care services. The second is a new life skills programme – it will provide courses in money management, debt counselling, job skills, and English classes, helping local people to not only survive, but overcome these financial challenges.
CEO of NTT DATA UK, Fernando Apezteguia, said: "We are determined to help build a fairer, more diverse world. The fact that people at our company have chosen to take time out of their own day every week to volunteer shows the strength of feeling in our workforce about these issues. Those of us working in the City are incredibly fortunate to be in the position that we're in, and we feel that it's important for us to give back to the people who make this day-to-day life possible. Any donation that we, or others, can spare will impact the lives of those in this local community in a real, tangible way."
All donations from The City Gives Back fundraising efforts go towards vital food supplies for those in need, additional care services, and the life skills programme. Anyone who wants to donate can give here: https://uk.nttdata.com/The-city-gives-back
---