Today, NTT DATA UK announced that it has appointed Phil Rust as its new Lead Architect for Healthcare. As the Lead Architect for NTT DATA's Healthcare business, Rust will use his extensive experience in the NHS and wider health systems to help NTT DATA customers, across the fast-changing health and social care sector, to better leverage their data and drive improved outcomes for patients and citizens.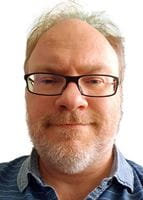 Rust has spent much of his career working for NHS provider organisations including The Christie NHS Foundation Trust, Europe's largest single-site Cancer Centre, where he was Deputy Director of Innovation and Real World Data.
Rust now joins NTT DATA UK from DrDoctor, a patient engagement platform, where he provided strategic architecture and governance leadership for the many NHS organisations that use DrDoctor. While in this role, he also launched DrDoctor's first AI initiatives funded by NHSX, through the NHS Accelerated Access Collaborative (AAC).
Commenting on his appointment, Rust commented: "I am pleased to be joining NTT DATA UK, especially at this exciting time when the UK Health and Social Care market is transforming into Integrated Care Systems (ICSs). ICSs represent an extraordinary opportunity to mobilise health and care data across regions to drive improvements to long-term health outcomes for their citizens."
Flann Horgan, Head of Healthcare at NTT DATA UK added: "I am delighted that Phil has joined NTT DATA UK. His vast experience working directly for the NHS will help us collaborate with our NHS Trust and ICS customers so that innovative solutions can be designed that best meet their emerging needs".