The hydrogen market is continuously growing, with sectors such as transportation and power generation seeing increased demand.
Previously hydrogen was regarded as more of an intermediate material and less of a commodity; however, in recent years, there has been a change of mindset, with hydrogen being considered as a tradable material – a new commodity.
Our report explores the growth path for hydrogen adoption, the technical and cryogenic challenges associated with hydrogen, the current and emerging uses for hydrogen and how NTT DATA can help with the energy transformation.
The key driver to developing a mature hydrogen market is to reach a state where surplus hydrogen is available to offer
NTT DATA intends to be part of the hydrogen adoption in the energy transformation market. We offer:
strategic advice
business development and contract execution
new business models definition
project documentation support and
trading services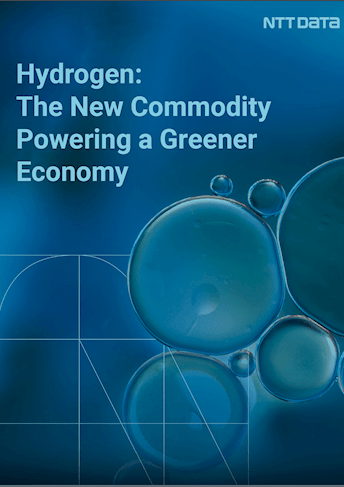 Report
Hydrogen: Powering a Greener Economy
Explore the growth path for hydrogen.
Download the report