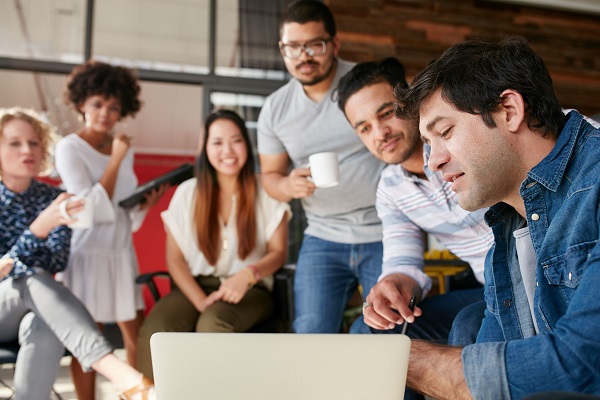 When looking to improve business performance, organisations often take a top down approach. Whether the goal is to increase sales, improve retention or decrease costs, it's the people at the top of the tree who decide how things should go.
Yet, our experience here at NTT DATA UK, shows that some of the most effective changes often come from the bottom up. We find that those closest to the problem see where processes are ineffective. They have a close knowledge of what drives poor customer experience and often hear first-hand what the customer needs.
Of course, overall objectives for the company need to be set at the most senior level. But the executive team doesn't need to decide how those objectives are achieved. Asking your teams how to get to the goal and then getting them involved in making the changes needed can produce the improvements you are looking for.
And when the very people who have identified the problems get involved in producing the solution, employees feel more engaged and satisfied – improving the long term success of the company.
Here at NTT DATA UK, we encourage this culture and we ask our teams to apply this way of thinking with our clients.
So, what does this mean for our clients? Well, we are not only delivering the service they have paid for - we are also working with them as partners, with a long term interest in helping them achieve success. But we need to be careful. It's not good to be constantly told about problems that need fixing but, with our Japanese heritage driving humility, we believe we can get the balance right.
As you'd probably expect, we also do what we say and we take this approach internally with our teams. We have set up working groups, or 'tribes', who share similar interests and experiences across markets and technologies. We let them analyse problems facing clients both today and into the future, and then turn them loose to find the solutions. Many of these ideas use capabilities from across our company and also help us map out future business opportunities.
Working this way, we've created an environment in which our teams are empowered and engaged, humbly delivering high quality, while building a future for our business that is inextricably linked to that of our clients.
Authors:
Ian Rimington, Delivery Executive
Mufaddal Sulemanji, Senior Business Consultant
Alexander Holz, Senior Business Consultant