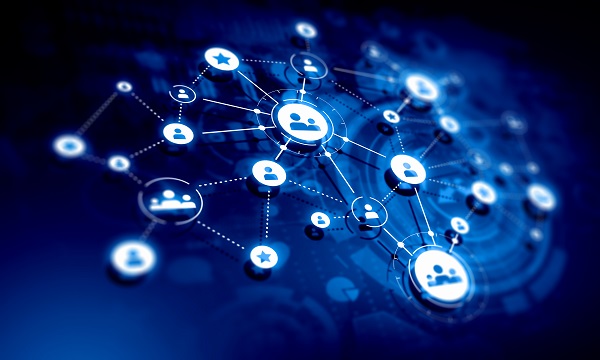 As managers and members of teams, we are frequently faced with the challenge of onboarding new team members. Of course, we'd like new starters to slot straight in and start producing right away.
However, the reality is that people take considerable time to become productive, particularly in roles with high specificity and prerequisite knowledge. A recent survey found that the time taken to achieve full productivity averages 20 weeks for professionals. (1)
They also need support from their colleagues during this period, which puts additional pressure on the team.
So, anything we can do to make onboarding more effective has a big potential payoff in team productivity.
Traditional onboarding
Several years ago, I was managing a project here at NTT DATA. Our approach to onboarding was pretty standard – fairly 'informational'. By this I mean our shared understanding of the principal objective of onboarding was to supply the new starter with the information needed to become independent and productive as rapidly as possible.
Our onboarding process typically included:
An introduction to the team (a bit of a whirlwind office tour)
An overview of the project from business and technical leads
A brief period to read documentation
Assigning a straightforward and self-contained task
However, we found our approach wasn't very effective in encouraging the new starter to engage with the team, because:
The office introduction could be superficial and overwhelming; not effective in helping the individual build relationships and identify sources of knowledge and expertise
The period reading documentation was isolating and unproductive because the individual lacked the context to absorb and prioritise it
The self-contained exercise didn't encourage the individual to reach out to team members.
In brief, the way we were onboarding was actually making it harder for the new joiner to integrate with the team.
Relationships matter
What can we do differently to make this process more effective? Well, shift the emphasis from what the new team member needs to know to who they need to know.
On the same project we had a new design team member joining. But this time, rather than the usual self-contained exercise, we set a challenging task to review event handling across a large and complex system to identify gaps and make recommendations. There was no way this task could be completed working in isolation, so the designer had to engage widely with the team.
Despite some initial trepidation, the task was completed successfully. What was more striking, however, was how quickly the individual had become integrated with the team.
They rapidly formed relationships which allowed them to tap in to the team's 'expertise coordination' – the unwritten map of who knows what. This employee went on to become one of our most successful hires. OK, this is only one example and individual performances differ, but there is broader case study evidence for the effectiveness of what is known as 'relational onboarding'. (1,2)
Relational onboarding encourages the manager to focus on the relationships, rather than the knowledge, that a new starter needs to acquire. That's not to say that knowledge isn't important. But rather, if you take care of the relationships then the knowledge will take care of itself.
Here are five key steps that you can take for a relational approach to onboarding, based on case study evidence and our practical experience at NTT DATA:
Identify the key people that the new starter will need to form connections with and plan and facilitate introductions through meetings, social events etc
Set an initial task that requires significant collaboration
Include a measure of the number and depth of connections the new team member has formed in appraising progress during the onboarding period
Annotate your organisational chart with what each person knows, to assist the new joiner in understanding the pattern of expertise coordination within the team
Encourage/incentive the team to be proactive in engaging with new team members
A platform for success
At NTT DATA, effective onboarding is vital to the productivity of our teams and therefore to our delivery success. We believe that much of a project's knowledge and expertise resides in people, not simply in documents.
By placing the focus on a new starter's relationships with colleagues, they're provided with the platform they need to be set up for success – increasing both job satisfaction and productivity.
References:
ROLLAG, K., PARISE, S. & CROSS, R. 2005. Getting new hires up to speed quickly. MIT Sloan Management Review, 46, 35-41
BUFFET, M., JANICIK, G. A., GALLEGOS, M., QUAGGIOTTO, G. & ASHWELL, L. 2010. A network approach to onboarding. The Organizational Network Fieldbook: Best Practices, Techniques and Exercises to Drive Organizational Innovation and Performance, 326