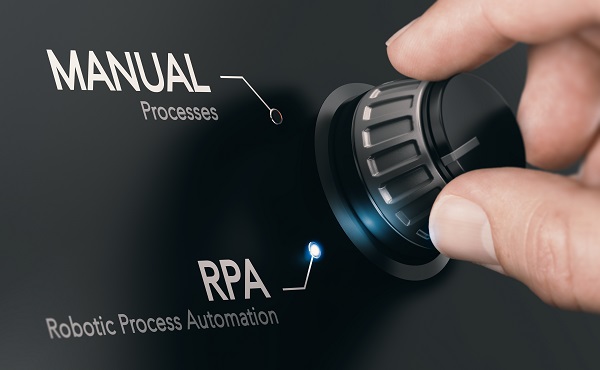 Sadly, Robotic Process Automation (RPA) has picked up a poor reputation with some London Market insurance executives. That's undeserved because the technology is proven to be able to run low value tasks more quickly and with lower costs than people can achieve, releasing them for more interesting, more valuable work.
Misconceptions about automation are unfortunate at a time when companies are looking at their future and thinking about how to rebuild profitability post-COVID-19. One of the lessons of the crisis is that greater business resiliency is needed. Processes that run automatically will work even when staff are unavailable.
Nor should you think that automation is always a huge and costly undertaking. Processes can often be automated on existing infrastructure and developed remotely within one or two weeks. Furthermore, radical changes in support, utilisation and ownership models make the commercial case very compelling. With an innovative managed service approach, you pay only for the automation time you actually use – the speed at which robots work means they may only run for a few hours per month. This transforms the return on investment possible with automation.
Avoid the pitfalls
The problem isn't the automation technology itself - it is the way in which many projects are implemented. Companies can hit pitfalls that can doom automation to failure from the outset. In no particular order, five of the most common risks are as follows.
Pitfall #1. Giving in to employee pressure. Priority is given to the processes that people dislike or are the most complex and time consuming to complete. Avoid this pitfall by taking the time to fully understand the process and what the objective of automating it is.
Pitfall #2. Ignoring the basic flaws of a process. In one example, a specialist insurance company aimed to automate a process to achieve a 34% time saving. However, by re-engineering the process first, an 86% benefit could have been achieved. The lesson is to always assess a process and decide how it could be improved before considering it for automation.
Pitfall #3. Being too ambitious. Going all out for automation from the start can lead to uncontrollable complexity, the project stalling and teams becoming frustrated. Better to start by automating a simple task to prove it works and then progress to integrating it with wider systems.
Pitfall #4. Not getting the team on board. People naturally feel threatened by automation. Keeping them out of the loop exacerbates those fears. Instead, tell them clearly what the objectives of automation are and explain how it will help them in their work. Teams will then feel ownership and actively support the changes.
Pitfall #5. Paying over the odds. We've seen companies commit to huge fees for excessively long consultancy periods and high upfront infrastructure costs. Another common error is to pay license fees for several robots when only one is really needed. It sounds obvious but be pragmatic and ensure your supplier gets the automation working quickly and at the lowest cost. And why not consider using a pay-as-you-use service? It will minimise costs and eliminate wasteful commitments.
Front office, back office, automation anywhere
Almost any London Market business function could be automated. However, the best benefits will come by choosing the processes that are traditionally highly labour intensive, but which can be automated relatively easily.
At NTT DATA we have automated many insurance processes. In one case we helped an insurer to automate its front office Bordereaux pre-renewals – a process notorious for administrative complexity. This resulted in more than £350,000 cost savings over three years and higher data quality.
In the back office, we helped a major London company to improve its invoicing process. Applying a combination of RPA and Optical Character Recognition (OCR) enabled the automated handling of invoice data supplied in an unstructured and semi-structured way. The project reduced the company's costs, accelerated processes and improved the reliability and quality of the processed data.
Automation is already proven as an effective way to help the London Market address its main challenges - pressure on costs and pressure to deliver a better customer experience. So please don't fall into the trap of dismissing the technology as a good idea that doesn't quite hit the mark yet.
Find out more about automation and how to implement it in our whitepaper, which also describes five common London Market processes ripe for RPA.
Authors
Kim Gray, Head of Insurance and Head of Diversity & Inclusion, NTT DATA UK
Tom Clare, Business Development Director Insurance, NTT DATA UK