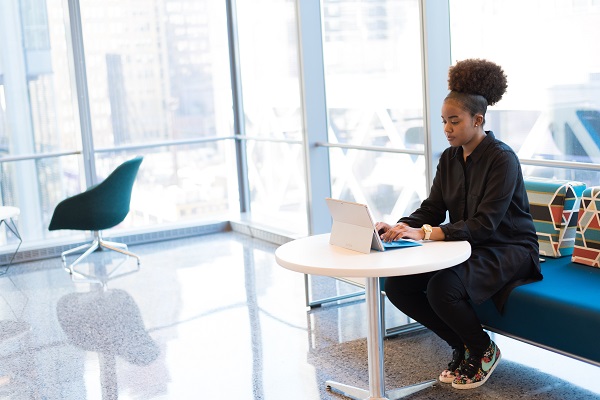 Just a few months ago, nobody would have expected the level of disruption caused by the COVID-19 pandemic. But the truth is, the world is facing one of its biggest challenges at present – one which is quickly shaping what defines us personally and professionally.
Like many organisations, we are confronted with specific challenges. But, just as we coach and plan our business continuity programme, we are also adapting what we do over the coming months to support our own employees and customers. It is a very fast-moving situation, but we are continually monitoring the facts and we will keep refreshing our plan according to the Government's latest advice and updates.
Since the end of March, we have been practicing social distancing and working from home, where possible. Just this week, we have seen a slight adjustment in the rules as the virus infection rate begins to decline, but largely, the guidance remains unchanged.
On a positive note, this situation allows us to digitally connect with others more closely than ever. In the past few weeks, our team has been working closely with healthcare and social agents so that better systems can be created to combat the situation without creating panic.
Our business continuity approach
We have a hugely diverse team working across various accounts, both onshore and offshore.
A proper 'BCP (business continuity plan) Squad' has been formed and deployed at all sites. This squad consists of 'BCP Champions', who are responsible for assessing each situation and providing support to our employees and their families. Our teams across the business are doing whatever they can to stand together with them at this challenging time – whilst always working in sync with World Health Organization (WHO) and government guidelines.
We're also trying to build resilience into our operations—and our products—by testing our own capacity to work remotely. Most of our offices have now shifted to a work-from-home status.
Supporting our people and communities
In the face of a dramatic shift in how we will lead our lives, the reliance on tech for education, health, nutrition and support are becoming ever more important.
Our top concern is ensuring the health and safety of our employees. We are implementing a number of measures to provide better communication, motivation and advice, allowing us all to help each other during this crisis.
For example, we have launched a quick "wellbeing check", carried out by our BCP Champions. This is a rapid and effective way to arrange immediate support for those who need it. Our focus is to understand and support those who require help with their mental wellbeing – raising and responding to any 'red flags' and providing medical guidance to those working from home.
We are also providing sessions on:
How to overcome the lockdown situation
Raising awareness on personal hygiene and safety measures
Webinars on effective home working
Support for parents in the midst of school closures who need help to balance work and home schooling
To support these initiatives, NTT DATA UK has developed dedicated a web page with regular updates, practical guides and links to remote working courses.
Staying productive
Even in these difficult times, we are determined to keep our ideas flowing and our teams thinking creatively. We are following our 'continuity approach pillars' model:
Think forward' is about keeping moving, with updating budgets, metrics, risk and mitigation plans, upcoming project execution planning and ways to strategise internal and outward processes.
'Think back' is about reviewing and analysing past experiences, examining lessons learnt, reviewing data and survey responses we have collected and using this insight to draft roadmaps for future plans.
'Think Across and Growth' focuses on engaging the team to embrace new learnings and tools, brainstorming new ideas and thinking about how we can add value.
Our BCP Champions are also there to provide advice on how we can continue communicating with friends, colleagues and loved ones using the best tools and technology available.
Keeping on track
As COVID-19 cases continue to spread around the globe, our company is managing local situations in all regions where we have teams. We are doing this to guarantee our employees' safety, and to also guarantee continuity for all of our customers.
By using the latest technology solutions and cloud services, we are able to focus on security and control, tracking the delivery status of each project closely to mark any risk or delay to make sure it can be resolved quickly.
With these steps, and our commitment to provide support to our own people and our customers, we will do our part to fight this virus, stay safe and keep delivering a quality service to our customers.