4th – 7th August 2022
The Women's Open is the most international major in women's golf and is the undisputed No.1 event in the game, attracting huge interest across the world. NTT DATA is proud to announce its inaugural sponsorship of the prestigious event, which will be taking place at the historic course at Muirfield in 2022.
The sponsorship represents an extension of the decade-long partnership that NTT DATA has with The R&A, which has seen innovative technologies brought to The Open to improve fan experiences for over 10 years.
NTT DATA is now excited to be building upon its sponsorship of The Open to The Women's Open and looks forward to working closely with The R&A this year on better understanding the differences between the men's and women's sport: how they are consumed differently by fans, both onsite and at home, and how the play differs.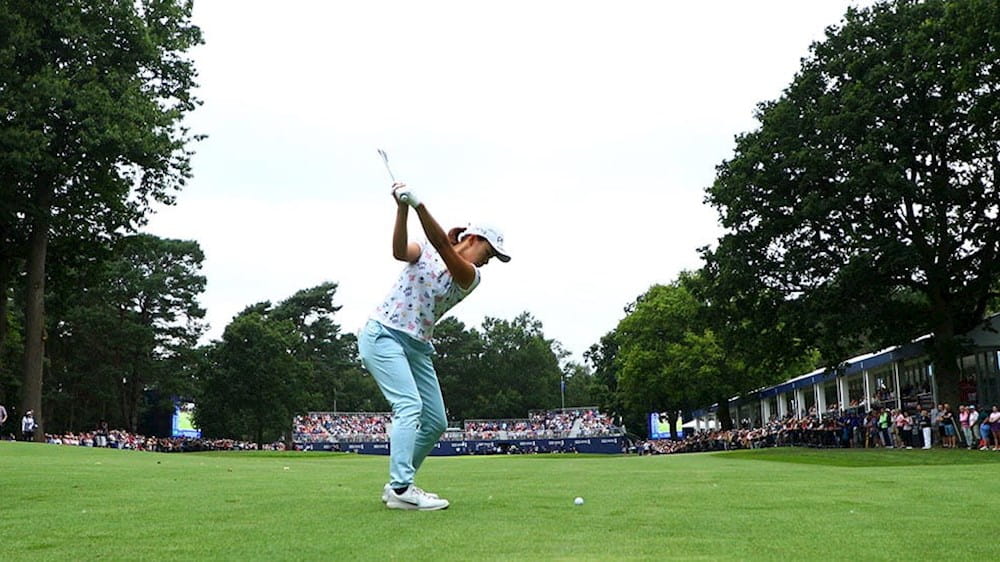 As passionate believers in the power of sport to unite people and make change for good, and in the power of technology to accelerate that change, we will be taking our experience from other sporting events - including The Open Championship - to elevate the women's sport and engage more fans in this exciting event over the next few years.
NTT DATA believes that sponsoring women's sport is much more than just a financial investment and is also a commitment to investing in equality and meaningful change within both the sporting and business worlds.
"NTT DATA is thrilled to be sponsoring The AIG Women's Open for the first time this year, extending our longstanding patronage of The Open to the women's sport. It's a really exciting time for women's golf and in recent years we've seen an increased interest in women's sports from fans and sponsors, so we're very excited to be a part of this.

"As a company, we're passionate about the DE&I initiatives we execute across the world, so I'm particularly proud of the fact that this sponsorship feeds into our investment in equality and meaningful change. We're looking forward to what is expected to be a fantastic event and beginning to bring our innovative technologies to The Women's Open."
"To get sponsors such as NTT DATA coming onboard as a patron to help grow The Women's Open and add their magical touches - as they have done with The Open over the past 10 years - is an exciting step forward for The R&A and our ambitions to transform the sport of golf for women and girls. We're incredibly proud of what we've achieved together for The Open and are now grateful to have NTT DATA onboard to help us drive forward The fan experience for The Women's Open in the same way."