How can we provide a more resilient, compassionate and effective service for victims?
You are invited to join us on 08 June for a virtual roundtable with senior colleagues across police and justice to discuss how we can make Protection Orders more effective.

Embedding Agility into Public Services
Over the past year, technology transformation plans that would have taken months have been delivered in days and weeks. This event is therefore a timely opportunity to reflect on the role more agile technology can play in achieving a better service.

The event will be facilitated by NTT DATA's Head of Consulting, Tim Bardell. Tim will be joined by guest speakers Professor Aisha Gill Ph.D. CBE from University of Roehampton and Commander Ivan Balhatchet from the National Police Chief's Council.

Together we will learn from each other's experiences in protecting victims and reimagine where we can deliver improvements to achieve a more resilient, compassionate and effective service for victims.

The event is hosted by NTT DATA in partnership with Microsoft

Due to the interactive nature of this event, we will be hosting the workshop in Microsoft Teams. Delegates will be able to see the names of other delegates attending the session. No other personal data will be shared amongst the event delegates. The event will not be recorded or distributed externally.
Keynote Speakers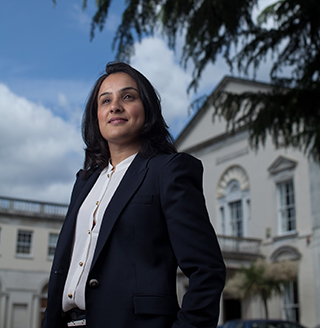 Professor Aisha Gill Ph.D. CBE Professor of Criminology, University of Roehampton
Aisha K Gill s a Professor of Criminology at the University of Roehampton and was the expert witness for the prosecution in the UK's first successful prosecution for forced marriage. Her main areas of interest focus on health and criminal justice responses to violence against Black, minority ethnic and refugee women and girls in the UK, Georgia, Iraqi Kurdistan, Libya, India, Pakistan and Yemen. Professor Gill is often in the news as a commentator on early/child/forced marriage, violence predicated on 'honour', and sexual violence in South Asian communities.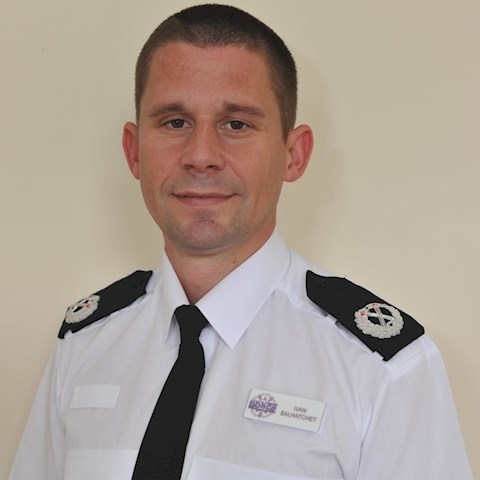 Commander Ivan Balhatchet NPCC Lead for Honour Based Abuse, Forced Marriage & Female Genital Mutilation
Mr Balhatchet is the NPCC National Policing Lead for Honour Based Abuse: Forced Marriage and Female Genital Mutilation, where he has led on the design and implementation of a new HBA policing plan, was responsible for quality performance delivery as well as ensuring England & Wales Police Forces adhered to HMICFRS Recommendations and the Home Offices National Oversight Group, and made legislative changes to FGM/FM Protection Orders ensuring they were managed in an efficient and effective way, as well as obtaining preeminent criminal convictions for Forced Marriage & Female Genital Mutilation in England & Wales.
Speakers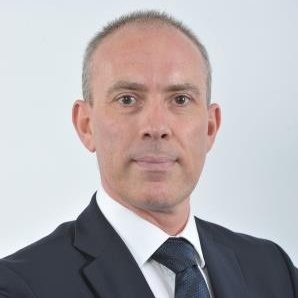 Andy Clough, Business Applications Industry Lead Central Government/Public Safety National Security, Microsoft
Andy has worked in delivering IT and business solutions to Public Sector for the last 26 years. He has a passion for business improvement and currently leads a team in Microsoft which provides cloud services to Central Government and Public Safety/National Security customers.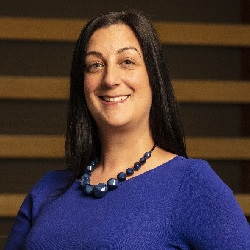 Vicki Chauhan Head of Public Sector , NTT DATA UK
Vicki Chauhan is the Head of Public Sector at NTT DATA UK . Vicki has worked with the public sector for over 20 years, in fields including consulting, systems integration and managed services. Following a career with BAE Systems, Detica and BT Syntegra, since 2019 she has managed NTT DATA's operations across the public and not for profit sectors. Vicki is passionate about helping public bodies to improve their programmes, services and staff tools, making a tangible difference to the lives of citizens and staff.
LinkedIn Profile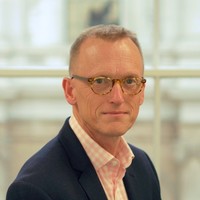 Tim Bardell Head of Consulting, NTT DATA UK
Tim Bardell is Head of Consulting at NTT DATA UK and leads the design, technology, data and business consultancy practices, guiding client organisations through transformation and change to deliver business value. He's driven by the opportunity to make lasting change happen for our clients, their teams, their customers and the society in which we live. As such, he believes that putting people at the heart of business transformation is the key to success.
LinkedIn Profile
Agenda
15.00pm: Welcome and Introduction
15.05pm: Vicki Chauhan, NTT DATA UK and Andy Clough, Microsoft Sharing their experiences in working with the sector and together to support victims
15.20pm: Professor Aisha Gill Ph.D. CBE, University of Roehampton An independent view of how victims of forced marriage can be effectively protected
15.35pm: Commander Ivan Balhatchet, National Police Chiefs' Council The need to embrace technology to better protect victims
15.50pm: Take the podium Open forum for delegates to pose questions to our speakers and to share their own experiences
16.20pm: What next?
16.30pm: Close